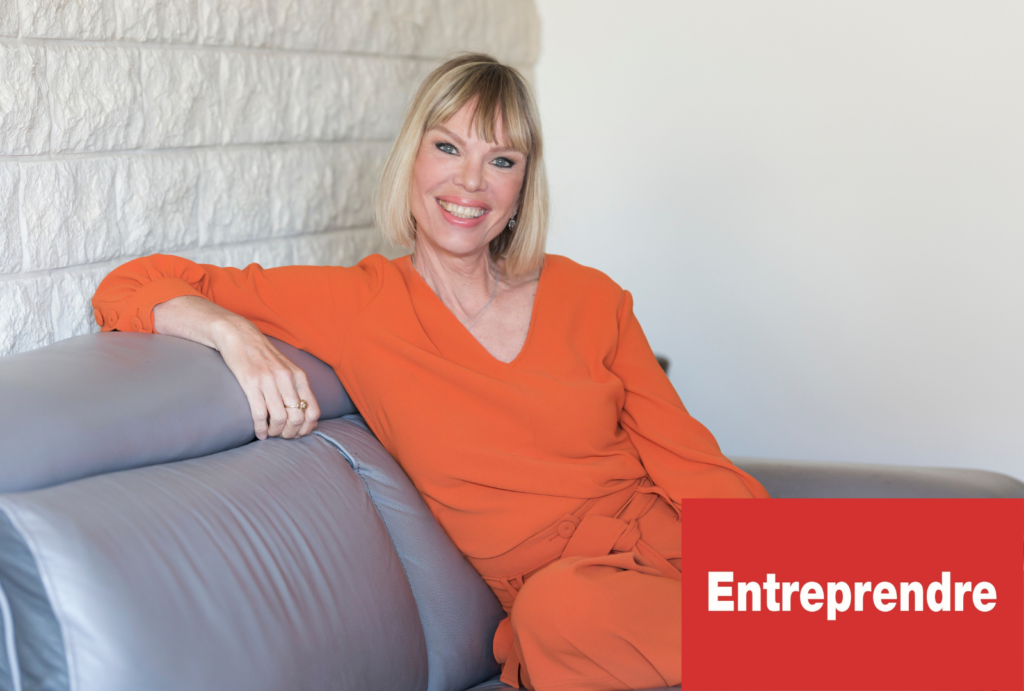 Guerda de Haan has an innate talent to perceive the affinities between people, and allow them to find
happiness.
As the head of three matchmaking agencies, she explains how she has managed to succeed in an increasingly competitive love market.
Guerda De Haan on Entreprendre
How did the adventure begin?

After my divorce a little over twenty years ago, I realized how difficult it was to meet someone of the same socio-cultural level. This was true for a large part of my entourage. Naturally sociable, I then had the idea to organize parties in the most beautiful places of Paris, to encourage new meetings. I have always enjoyed advising my loved ones in their relationship. Thanks to my early career as a model, actress and singer, I had a large personal address book. My passion for romantic stories motivated me to make it my profession. While the parties offered a festive framework, I decided to refocus my energy on the development of an agency, in order to offer a more advanced and serious service. Elite Connexion, a high-end matrimonial agency, was born. It now has an exceptional team of reliable love coaches that I have carefully trained

You have since developed two other agencies, can you tell us more?

Indeed, in addition to Elite Connexion, the first high-end matrimonial agency in France and French-speaking Europe, which targets an audience of high socio-cultural groups. We have also created an extension outside our borders: Guerda International. The agency provides its services not only to internationals but also to French expatriates, in order to offer them a stable and long-lasting relationship. All registered members are fluent in English and the website is multilingual (French, English, German and Dutch). We address a public of business leaders, executives, professionals, public figures, famous artists…

Finally, we have developed an agency for homosexuals: Glamour pour tous. We wish to allow everyone to find love, regardless of their orientation and in a socio-cultural setting that is familiar to them.

What is your positioning?

With 20 years of experience in the dating industry, the team, composed of coaches, consultants and heart hunters, has a high level of trust. Elite Connexion has offices in Paris, Bordeaux, Lyon, Marseille and Cannes. Guerda International has offices in Paris, Brussels, Amsterdam, Geneva, London, Luxembourg and Andorra.

Always listening to our clients, it is thanks to a close relationship that we can better understand them. To do this job, you have to love people. In addition to that, we are pedagogical and make sure to respect our integrity. We do not respond to inappropriate requests. Our greatest satisfaction is the happiness of our customers.

We are very selective and offer a tailor-made service, with absolute discretion, to provide a confidential and secure environment for our members. For Elite Connexion and Guerda International, our premium agencies, I personally meet with all members at the time of their application (physically or by videoconference). In order to accompany members in their process, we adapt our services to their image through a personalized follow-up. We make it a point of honor to respect each other and offer a service adapted to each one.